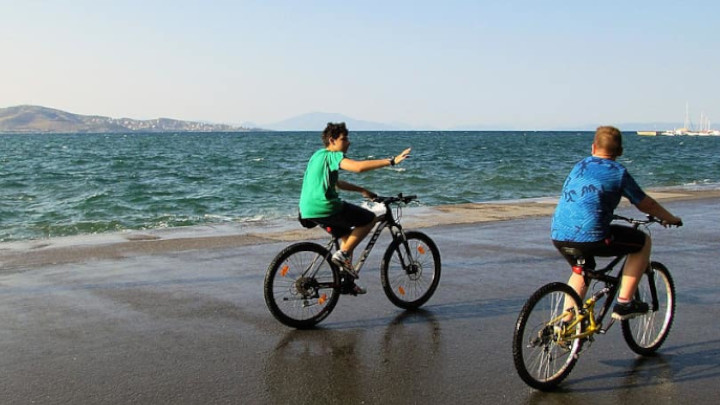 Many people play sports as a means of getting fit and staying in shape. There are many different types of sports out there so it can be hard to know which are the healthiest. The good news is this article can help you. Read on for more information about the healthiest sports around.
1. Squash:
Squash is thought to be one of the healthiest sports out there. This is because there's a chance that you can burn hundreds of calories every hour.
A game of squash can be very quick and you will find yourself running around all over the court.
Squash can help you with your endurance and cardiovascular health. It's also a lot of fun to play. However, you should make sure that you always wear protective goggles. This is because the ball travels very quickly and it could damage your eyes.
2. Swimming:
Swimming is the ideal type of sport to indulge in for most people. This is because when you swim the water is supporting your body weight. In addition to this, when you swim you are working on your cardiovascular health, your muscle endurance, and you'll be building long and lean muscles.
If you know anything about sports medicine you'll know swimming is also ideal for most people as it is less likely to cause injuries.
3. Rock Climbing:
While rock climbing can look quite scary, it is one of the best types of exercise you can get. This is because rock climbing builds anaerobic endurance.
This is thanks to the short energy bursts followed by long periods of rest. In addition to this, you will build long and lean muscles that are functional.
This is opposed to those big, bulky muscles that you get as a result of weight-lifting.
4. Basketball:
We've all seen what professional basketball players look like. They are muscular and they're very fit and healthy. While this sport can cause quite a few injuries, it can also help you to work on your anaerobic development.
This sport can also help you with your cardiovascular health as you are constantly moving.
If you have heart issues please make sure you speak to your doctor before you take up basketball.
ALSO READ: What Happens If You Jump Rope (Skipping Rope) For 5 Min every day?
5. Cycling:
Cycling is one of the most endurance-heavy sports out there. This is because cyclists often go for miles without stopping. Some runners find cycling the ideal sport as it helps them to avoid injuries while they work on their cardiovascular health.
While cycling does not build any upper body strength, it can help you to get strong legs. Unfortunately, a lot of cyclists suffer from injuries that are usually caused when they fall off their bike.
However, if you cycle safely and sensibly, you can potentially avoid injuries. Please make sure that you always wear a helmet when you're cycling. A helmet can help to prevent very serious injuries and even death. 
If you have heart issues please make sure you speak to your doctor before you take up cycling.
The above sports can help you to get in great shape and help you to stay healthy. Why not consider playing one or more of the above sports? They're all a lot of fun.