Home Remedies
How To Slow Down Aging Naturally and Looks like 20 at 47 years Old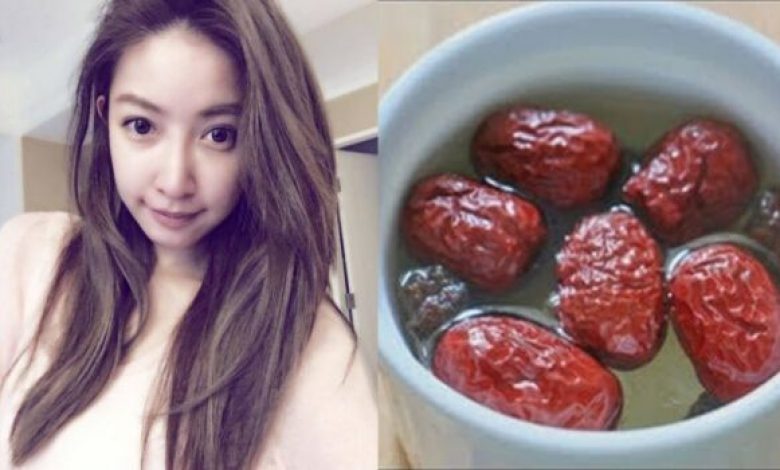 Looking for how to slow down aging naturally? Lee Young-ae is a popular South korean TV actress and a beautiful young face that will drive you crazy and fall in love with her. At the age of 47, she looks tremendous and young. No spots, no wrinkles and fine lines on her face, no pigmentation as we often see at the same age like others.
One of the drama series become famous, and she gained the limelight of audience in 2003 called 'Dae Jang Geum,' and now after 15 years later she still looks great even more than before.
Lee Young-ae got second place on the list of Top 20 celebrity's faces that look beautiful, and she got 23% votes of the public, and she deserves it for sure.
She is the mother of a twin child, and she managed and maintained her well.
Lee Young-ae revealed her secrets to slow down aging naturally, and you must follow her advice if you want the same skin and glow, so let's have a closer look at these hidden facts:-
How to slow Down aging naturally
1. Add Grapes to your Diet
Lee Young-ae loves grapes so much, and she eats them often whenever she likes to have them. Grapes are a great source of antioxidants, vitamins, and nutrients that works excellent for your skin.
Often eating grapes can reduce the skin problems like pigmentation, fine lines, dry skin, etc. you will get flawless skin tone with healthier and younger looks.
Add grapes to your diet and eat a handful of grapes twice or thrice a week. There are different varieties available of grapes like red grapes, yellow and green grapes, and black grapes, all are good for your health.
The high amount of antioxidants removes the toxins from your body and cleanses the bowel system. In addition, it hydrates your skin, and your skin becomes young and healthy.
Grapes also contain flavonoids that protect your skin from the harmful UV rays of the sun. In addition, it generates collagen level that is responsible for generating new cells and tissues in your skin.
Our famous star Lee also recommends grapes, so if you want the most delicate skin tone, make friendship with grapes. 
2. Drink Green Tea Regularly
Lee young-Ae has been drinking a cup of green tea regularly for the past 20 years and without missing it a single day. That's why she is the owner of soft, younger, and spot-free skin.
Green tea also contains anti-inflammatory components which soothe your skin and diminishes the fine lines and wrinkles. Now it has been proved in several studies that green tea is one of the best tonics to gain rejuvenation. That's why people love it too much.
Add green tea to your diet at least drink once a day, and do not add sugar or milk. Drink it slowly, and don't brew longer for fast results.
Green tea is also helpful in weight loss, so don't miss it if you want your body in shape.
3. Have Red Dates Soup
Lee Young-ae loves to have red dates or also known as Jujubes soup. She likes the sweet and sour taste of the dish. Red dates are often used in Chinese cuisine.
She describes that whenever she feels that her skin looking dull and rough, she takes red dates soup and gets the instant results for getting pinkish and radiant skin tone.
Red dates repair the damaged cells and improve blood circulation naturally. In addition, it provides you a rosy skin texture and makes your skin younger and brighter.
Red dates are rich in vitamin c and antioxidants, which enhance skin elasticity. It also contains iron and fulfills the lack of red blood cells, so suitable for anemic persons.
Healthy blood circulation is necessary for getting a healthier skin tone. In several Asian countries, mothers give red date soup to girls, especially after starting their menstrual period. And woman also has this after giving birth to a baby.
Also Read: Health Benefits Of Dates
How to make Red Date Soup
Take 8 to 10 red dates, brown sugar, and Goji berries. Now rinse goji berries and red dates into some water and remove the seeds of dates.
Now boil 4 cups of water, add dates and berries into it, and boil for 10 to 15 minutes.
Off the flame and sieve, it or you can also drink just like that. Add some brown sugar and serve it hot. Repeat it twice a week.
4. Never Miss Exercise
Lee Young-ae never misses her exercise, and she says that I have maintained myself by doing exercise, which is also essential.
Her favorite exercise is horse riding and swimming. Swimming is okay, but if you know nothing about horse riding, it would be better to do with a coach.
In horse riding, your muscles become stretched, and for some people, it won't be too easy. However, several researchers have been exclaimed that people who do work out daily are more energetic and look young than those who live a sedentary lifestyle.
Exercise and workout or simply walking fast or jogging can enhance your physical ability and makes you healthy and fit.
Related: What are the Benefits of Regular Exercise
Conclusion
There is no such magic that will transform you. As you see, the celebrity also does an effort and hard work. Follow these simple and practical ideas and remedies, and you will surely get positive results.
Lee young-ae can be a true inspiration for you. If you are desperate to get radiant and healthy skin and want to look younger, change your lifestyle and accept natural methods.
We hope this information on how to slow down aging naturally will help you. Share your experience and more ideas with us.