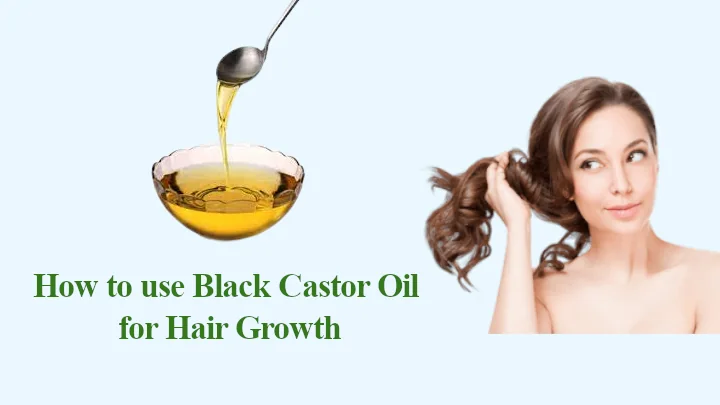 Looking for how to use black castor oil for hair growth? Castor oil is one of the time-tested remedies for many common ailments that we experience in daily life. It is a boon for hair problems. Castor oil for hair is not a new-age remedy or a contemporary hair care solution. It has been used for a long time to prevent and treat hair thinning and loss.
Black Castor oil also grows your hair thicker, stronger and longer. In this article, you will introduce black castor oil uses for Hair Growth Fast.
In This Article
Black Castor Oil for Hair Benefits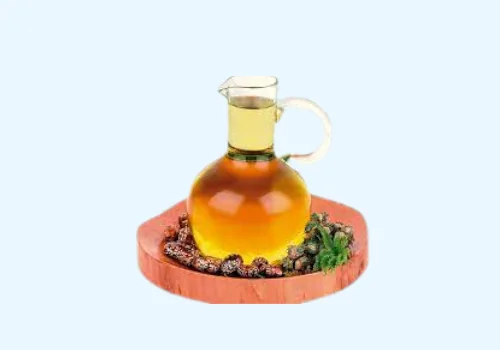 Black Castor oil is an easy, cost-effective, and probably the best option to nourish your hair. You cannot frame a single reason that triggers hair loss. Multiple factors cause it.
Regardless of the reason that triggers had problems, Black castor oil helps you. Castor oil makes your best bet to grow hair, treat dry scalp, curb the itchy scalp, and stop hair fall and all hair-related problems.
Ricinoleic acid is a major castor oil component, inhibiting even the hormonal problems that lead to hair loss. For instance, PGD2 hormones cause severe hair loss, thinning of hair etc. Next to ricinoleic acid, castor oil is also rich in omega fatty acids and vitamin E.
It promotes blood circulation in the scalp, which supports hair growth.
It nourishes the scalp and strengthens the hair roots.
Contains antimicrobial and anti-inflammatory properties
Unclog the pores in the scalp and facilitates hair growth.
Since it regulates hair regeneration in a healthy cycle, regular and consistent use of castor oil prevents and controls male pattern baldness.
It has a moisturizing property that treats and prevents scalp dryness, dandruff, and itchiness.
Does castor oil need a carrier oil?
Yes, Black castor oil need a carrier oil. Castor oil is thicker than other oils. It will be easier to apply on hair and scalp if you have carrier oil that lightens the density.
Your next question will be how to use castor oil to control hair fall or grow thicker hair. More than just applying castor oil to your hair is required. You should know how to use it properly to get the most out of it. Let's see how to use castor oil for hair.
How to use Black Castor oil for Hair Growth
How often should I use castor oil for hair growth? The basic way to use castor oil for hair is by mixing with coconut oil and applying it on the scalp. Based on your hair problems, you can try different ways to use castor oil for your hair.
Black castor oil and coconut oil are the best simple but effective hair care solutions.
1. Black Castor oil and Coconut oil
Take equal parts of black castor oil and coconut oil and blend it well.
Apply it on the scalp and hair, from the root to the ends.
Gently massage it for a few minutes and rest it.
Let your hair and scalp absorb the goodness of the black castor oil and coconut oil for one to two hours
Wash and rinse your hair thoroughly.
2. Black castor oil Deep onditioner
Sometimes, an oil bath will be sufficient for the healthy growth of hair. However, it won't be enough to nourish your hair.
To control hair loss and deep condition your hair, use black castor oil and coconut oil.
Ingredients you Need:
take equal parts of black castor oil and coconut oil
two vessels for double boiling ( wide bottom vessel/pan and a small vessel/cup)
water for boiling
choice of aromatic oil – a few drops
A towel/cap to wrap the hair
How to use
Add water to the wild bottom vessel and bring it to boil
Mix black castor oil and coconut oil well and pour into a small vessel or cup
place the cup in the boiling water
let the oil heats up for a few minutes
add a few drops of aromatic oil of your choice and mix well
remove oil from flame after 5 minutes
apply the oil on the scalp and massage well
wrap your hair in a warm towel
let it soak for one to two hours
wash and rinse hair with a mild shampoo
Also Read: How to Stop Grey Hairs Naturally
3. Black Castor Oil for Dandruff
A dry scalp and lack of moisture are the two major causes of dandruff. Apart from this, fungal infection of the scalp infection also triggers dandruff.
Applying black castor oil and a few more ingredients makes the best solution to eliminate dandruff.
Ingredients Needed
3 – 5 teaspoons castor oil
An equal amount of coconut oil to castor oil
A few drops of tea tree Essential oil
Aloe vera gel optional
Tea tree oil has antimicrobial and extra moisturizing properties. Aloe vera is known for its cooling and moisturizing elements.
How to use:
Mix all the ingredients as stated above and blend them well.
If needed, gently warm the mixture in a double boiler.
Apply on the scalp and massage for 10 to 15 minutes.
Wrap your hair with a warm towel.
Rest for one to two hours and wash your hand with warm water with shampooing.
ALSO READ: How to Remove Dandruff Quickly And Naturally
4. Castor Oil Hair serum diy
Hair serum is typically a blend of essential oils with healing and medicinal properties. You can make an effective hair serum with castor oil for damaged hair. Reverse hair damage with castor oil and essential oil blends.
Ingredients you Need
2 to 3 teaspoons of castor oil
2 to 3 teaspoons of coconut oil
A few drops of almond oil
A few drops of jojoba oil
Tea tree essential oil if you have dandruff / itchy scalp
A bottle with a dropper
The choice/blend of essential oils given above are the basic oils used for hair serums. You can use your preferred aromatic essential oils to make the hair serum. For instance, raised seed oil to nourish your scalp, lemon essential oil to cleanse the scalp;
Choose the essential oil based on your hair and scalp requirements.
How to make it
Mix all ingredients. If you wish, you can add your choice of aromatic oil.
Blend it well.
Clean the bottle and make sure it is dry
Transfer the oil blend to the bottle
The hair serum is ready
Using a dropper is an easy way to apply the serum on the scalp. Spray warm water on your hair (make sure your hair is damp, not fully wet). Gently massage the scalp and wrap the hair with a cap or towel. You can leave it overnight too.
ALSO READ: How to Get Rid of Split Ends and Frizzy Hair
How to Wash Hair after Applying Castor oil
As stated above, castor oil is very thick and sticky. So it is a difficult task to wash off this oil from your hair. How to make your hair oil free?
Use warm water to wash your hair. Whenever you take a hair bath, take a warm shower. It helps open the pores in the scalp.
You might need shampoo to remove the oil from the hair.
Pour shampoo into your palms, add water, and lather it well.
Apply shampoo on the scalp and hair and gently massage the scalp.
Let the shampoo stay in your hair and scalp for 2 to 3 minutes.
Rinse the hair with normal water or mildly warm water.
You don't need any conditioner if you have used any aromatic or Essential oil. However, the use of air conditioners after shampooing.
Rinse hair with normal or cold water, which closes the opened pores in the scalp.
Dry your hair
Gently detangle your hair strands
A Few Things to Remember when you use Black Castor Oil for Hair
If you have dry hair, apply the castor oil or the serum overnight and wash the hair the next day. Except for itchy scalp and dandruff, you won't see the difference immediately after applying castor oil.
Try using castor oil for hair for at least 3 to 4 weeks, once a week or once every four days.
Where to Buy Castor Oil for Hair
Black Castor oil is easily available in stores and online. Buy the organic ones. To dilute castor oil, choose the extra virgin coconut oil.
So, friends, going through the above Castor oil uses for hair will surely help you. So please don't delay to take the benefits of it.
In Closing
In conclusion, for those wishing to promote hair growth and thickness, black castor oil can be a fantastic supplement to any hair care routine. Due to its high ricinoleic acid content and other nutrients can help hydrate dry, brittle hair and promote the health of the scalp and hair follicles. The best action is to speak with a medical professional before beginning any new hair care program, as individual results may vary.
References
Preclinical study on the hair growth and regeneration of external use lotions containing castor oil