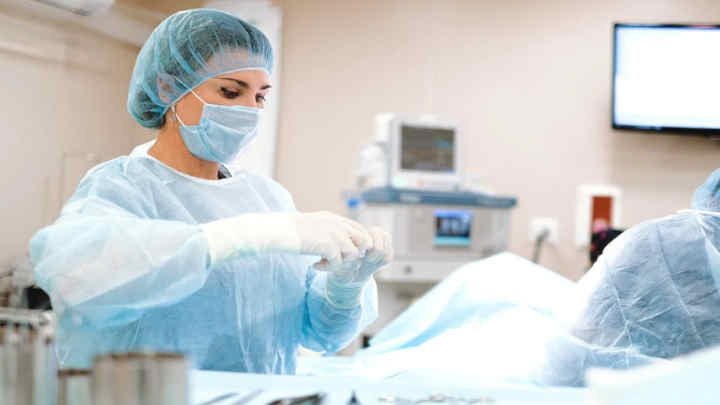 Patients are the clients of hospitals, and just like any other business in the service industry, customer satisfaction plays a key role in making or breaking the reputation of hospitals. However, attaining the required level of patient satisfaction is a lot more difficult than any other business.
The patients approach the hospitals when they or their loved ones are dealing with pain or discomfort. The kind of treatment they get from the hospital at that time leaves an impact that lasts long. They could remember the hospital as a trustworthy place to go in emergencies, or they will never want to go there again in times of need.
Even though it is extremely difficult for hospitals to reach a hundred percent level of patient satisfaction, there are several areas the hospital administration can focus on to improve patient satisfaction, some of which are discussed here:-
1. Work on Business Skills of the Staff
The healthcare sector is considered a service industry. People don't like to refer to hospitals as businesses because "business" is generally considered a profit-making machine. However, hospitals run as businesses due to several similarities.
The doctors, surgeons, and nurses are service providers, hospital administrators and HR departments work like any other business, and patients are the customers. The hospitals need finances to run their business operations smoothly and efficiently.
Due to the above reasons, the hospital staff with primary business education can improve the quality of services. On the contrary, due to the hectic schedules of people working at hospitals, enrolling in on-campus courses offered by business schools is unrealistic.
However, anyone interested in progressing in their career can enroll in an online Healthcare MBA to upgrade their skills, adding value to the hospital they work for. These courses can help them understand basic business rules, ethics, and principles, which can improve patient satisfaction.
2. Automation is your Friend
The patients visit the hospitals mainly in a state of panic, be it because of their pain or the discomfort of their loved ones. In such stressful circumstances, no one wants to wait too long to get primary care.
Many of these situations can be handled peacefully and without delay, if the systems are automated. For instance, if patients can schedule their appointments online or through their smartphones, they won't have to wait for their calls to be attended by the staff.
In addition to scheduling appointments, patients can download their lab reports online. The reports can be delivered to the patients automatically after their appointment, or the follow-up visits can be scheduled automatically. In short, the automation of systems can result in quick services and increase patient satisfaction.
3. Communication is the Key
Like any other business, communication between the client and service provider should be smooth and clear to set the right expectations. Patients should have a clear idea of who to approach for their needs, whether they have to contact the nurse, the administrative staff, the physician, or someone else. Further, physicians should invest some time in educating their patients.
The hospital staff should ensure that patients feel comfortable sharing their concerns. A polite tone, an encouraging smile, and an extra minute to the patient or their loved one enabling them to voice their concerns go a long way.
4. Promise What you can Deliver
The healthcare sector must be very cautious while setting client expectations. While scheduling the patients' appointments, inform them beforehand if they have to wait for long hours. Only commit to the success of a drug or a treatment if you are entirely sure about it.
Finances are a huge concern for most patients and their families; let them know the closest estimate of what the treatment shall cost. In case of chronic conditions or emergencies, how quickly they can reach you means a lot to them.
The hospital staff should always remember that patients and their families are already going through a lot. They should make truthful commitments to them, as a failure to meet those commitments will lead to disappointment.
5. Patient Feedback is Important
Patients and their families want to feel seen and heard. The way they are treated at the hospitals negatively impacts their perception of the facility. There is no doubt that you cannot make everyone happy and satisfied. However, what you can ensure is that their feedback matters. Digital surveys can be beneficial in this regard.
Automated feedback forms can be sent to patients after their discharge from the hospital or an appointment with the doctor. They can fill out and submit these forms at their convenience.
If a patient submits negative feedback, make sure that someone from the hospital contacts them to address their concern. A simple apology and assurance to make things right can improve the patients' experience, and they may be willing to modify their opinion about your services.
6. Aim High
While offering services and aiming for patient satisfaction, the hospital administrators and other staff generally compare themselves with other hospitals in the area.
However, they need to understand that customer satisfaction is a subject that has been introduced previously. People experience customer services in their day-to-day lives while visiting restaurants, banks, mobile companies, etc. Every one of these industries focuses on customer satisfaction, and this practice has greatly increased expectations.
To meet the patients' expectations, hospitals should also aim high. They should compare the standard of their services with other industries and work enthusiastically to improve their own.
Final Thoughts
Hospitals play a key role in the healthcare industry, along with pharmacies, pharmaceuticals, labs, etc. Patients and their families are the customers of hospitals. Like any other business, customer satisfaction matters greatly for hospitals, especially since many lives may depend on their services.
Patients visit hospitals in stressful situations; they approach the doctors for healing and comfort. Due to these very reasons, the behavior of hospital staff and the kind of facilities provided at the hospital leave a strong image.
No patient could trust a hospital with their health emergency if their last visit did not go well. Hence, hospital administration should take appropriate steps to improve patient satisfaction in every possible way.