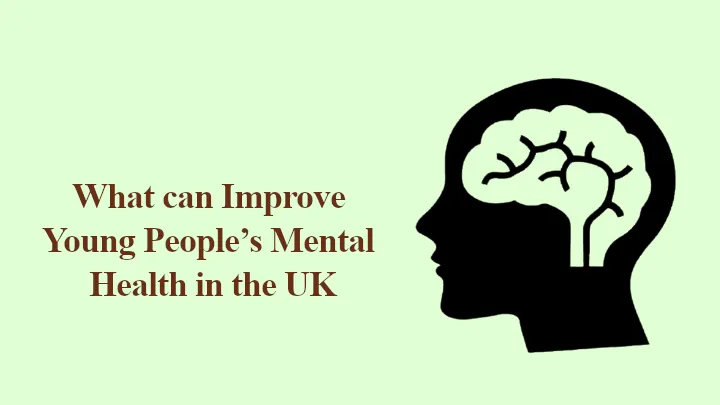 Young people's mental health has been the subject of interest in the last few years, which has led to measures being implemented to improve mental health outcomes. Typically, these have focused on bettering access to support through education settings and mental health services.
However, even with increases in staffing, funding, and capacity, we still find children and young people struggling to get support or finding that the service is not beneficial. As a result, we've seen people lose their lives, as was found in the Essex Mental Health Inquiry in June this year.
While individuals often need to find ways to manage independently, some factors influencing mental illness are beyond their control, so these wider social issues must be addressed. Here, we discuss some ways the UK government could take action to improve young people's mental health.
1. Improve Access to Youth services
The government should aim to increase investment in youth services, as these provide purpose and structure in the lives of those who often struggle to find the proper support.
Not only do these services offer emotional support and the chance to develop valuable skills, but they can also serve as a gateway to further education or employment.
2. Helping those with Special needs or Disabilities
Having special needs or a disability can limit how well we function. This can include issues with concentration, difficulty walking, or an inability to climb stairs.
Young people with a disability are more likely to experience mental health complications. Children with learning difficulties are four times more likely to suffer from mental health issues than those without.
Therefore, local authorities must work alongside schools and integrated care systems to develop an organized approach to looking after these children.
They should not be disadvantaged in their learning, with appropriate measures being thought of in advance that will enable them to participate.
While the SEND Improvement Plan shows promise for widening the availability of specialist support services, it may be a few years before it comes into effect.
3. Ensure financial Support Schemes are made Available
With rental costs, energy bills, and transportation all increasing, young people have often found themselves struggling to make ends meet.
These costs are all significant barriers for young people and can affect their choices of employment and education and their mental health.
Current financial support systems have not been effective in ensuring financial strength and must be reinforced to reduce inequality in opportunity.
The Essentials Guarantee campaign is one potential method of providing young people with the necessary resources, raising Universal Credit to a level that can cover the essentials.
Additionally, adequate debt relief schemes could relieve those struggling with the cost-of-living crisis. Overall, these suggestions could significantly reduce the percentage of young people experiencing anxiety and depression.