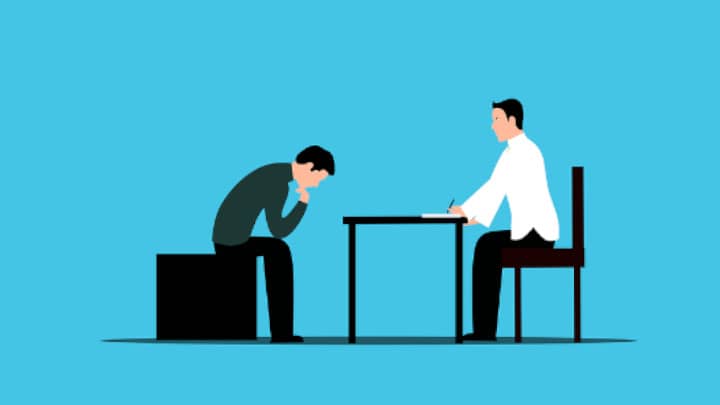 Looking for factors to consider when choosing a therapist? Don't worry In this article, we'll outline some of the key factors you should consider when selecting a therapist.
Therapists, psychologists, social workers, and counselors are certified mental health practitioners who help us manage our emotions, understand ourselves, and build healthier relationships with others.
With the stigma around seeing a therapist slowly fading away, you are in the right place if you have decided to see one. However, finding an experienced therapist with whom you can connect is a complicated affair.
Remember, this person will be responsible for helping you improve your mental health and emotional well-being. Therefore, picking the first therapist, you come across is not advisable.
Even if you are getting referrals from your physician or a trusted friend, you must elevate the therapist before working with them. We hope this information will help you make an informed decision and find the right professional support for your needs.
In This Article
Factors to Consider when Choosing a Therapist
There are a lot of different types of therapists out there, and you'll want to find one that matches your needs and goals. Here are some factors to consider when choosing a therapist.
1. Education, Licensure, and Certification
Another essential factor you must pay attention to when selecting a therapist is their education, license, and certification. Every therapist has received a varying level of training, and their credentials differ.
Typically, a therapist with professional credentials has completed years of specialized training to help a patient address specific mental health issues. This validates their knowledge and skills necessary to serve people and keep them safe.
You should be able to see the details of their education, qualification, licensing status, and credentials alongside their name. If any information is unavailable, you can always ask. After all, it is your right to evaluate the therapist you would be working with.
2. Determine the Type of Therapy You Need
Knowing the type of therapy you need is an essential step. For example, do you want to work with a behavior therapist specializing in social behavior psychology, or do you need someone to help you cope with the daily stresses of life? Identifying your needs can help you in your search.
If you're unsure of which type of therapist might be best for you, don't worry. The evaluation portion of your initial meeting is where you can discuss your problems and objectives with the therapist.
Most therapists are "integrative" or "eclectic," meaning they are skilled in various therapeutic modalities and can combine them to best address the struggles of the patient.
3. See If Their Personality is the Right Fit
It's essential to work with a therapist whom you click with. Sessions with a therapist you can't open up to comfortably will be a waste of time for both the therapist and the patient. But how do you know a said therapist is the right fit for you? These are some factors that promote a positive and supportive relationship:
Rapport
A positive connection or a sense of rapport helps the patient trust the therapist and express their concerns effortlessly.
Trust
The patient should be able to trust their therapist to discuss their thoughts, feelings, and behavior even if they seem uncomfortable or scary.
Positive regard
Only a therapist who values your choices and beliefs can help you progress.
Warm communication
Healing happens when you openly and comfortably communicate with the therapist.
4. Identity
The present world is teaching us to ditch identity bias. Still, unfortunately, the identity of a therapist can sabotage your treatment plan, and this happens unconsciously. It's productive to work with a therapist from a privileged background, but some patients feel more at ease with those with the same experience.
A therapist who shares significant identities with you might comprehend the concepts you'd find yourself explaining to someone else. Therefore, it might be simpler for you to trust them and bring up "sensitive" issues that a more privileged person might shut down or not know how to respond to.
However, at the same time, you are likely to find a therapist with a socially privileged position who has adopted a culturally humble stance.
And so, they are more conscious of how much they may not know than the one who shares their client's identity since they may assume they know what they need to know and comprehend the subtext.
So, you can only really be sure if you meet the therapist. If you cannot find a therapist who shares an identity that's significant to you, talk to them about it. Their response will reveal if they are the right fit.
5. Cost and Insurance
While looking for a therapist with whom you are comfortable working, pay attention to their cost. Expensive doesn't always promise quality results. Ask your insurance provider or the therapist's office about the following things for a clear picture of the price:
Cost of the session. Most therapists charge per 50-minute session
Whether or not they take your insurance for mental health. You might have to reach out to your insurance provider.
What will your insurance cover, and how much will you have to spend out of pocket
If your insurance has a cap on the number of sessions you can have, find out how the therapist honors the cap. For example, let's say your insurance only covers six weeks of therapy. You can always ask your therapist to make a six-week plan for you.
6. Location, Hours, and Accessibility
Often, people focus so much on the practical and financial aspects of finding a therapist that they neglect or compromise on the therapist's accessibility.
Some patients can't handle the effort of traveling to an ideal therapist's office across town amid all that heavy traffic. Accessibility is also essential if you have a disability. Otherwise, you won't be able to visit the therapist's office comfortably.
Don't forget that disability isn't just physical; some individuals with social anxiety prefer to stay away from big clinics with crowded waiting areas. Therefore, prefer therapists within the radius you are willing to travel to.
There was a time when timing used to be a significant problem for accessing mental health care, but it's improving. To accommodate people who work during clinic hours and cannot leave, some private therapists offer hours outside the regular 9 to 5 schedule.
If visiting during the usual clinic hours could be a problem, let the therapist know if they can accommodate. Discuss all these points at your initial appointment. Some clinics could offer more accommodations than you think.
Conclusion
Your therapeutic journey can last for weeks to months or, in some cases, years. So working with the right therapist who can help you make the necessary changes to improve your mental well-being is essential.
With talk, counseling, and specific behavioral modification techniques, the therapist will help you make positive changes in your life. But, this will only work when the patient and the therapist work together as a team.