Home Remedies
Trending
Signs and Symptoms of Omicron Variant Virus & Prevention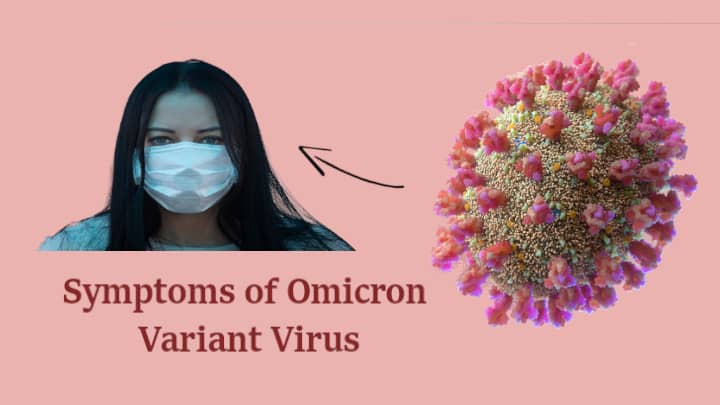 Are you looking for signs and symptoms of omicron variant virus? WHO (world health organization) has announced a new variant of covid-19 known as omicron found in South Africa, and scientists are also calling it 'variant of concern'. The world is still fighting different variants of covid-19, and this new variant was identified with acute symptoms many countries instantly banned travelling from South Africa.
The preliminary reports reported that this variant has more mutations than the delta variant, which is a major concern of transmitting and spreading the infection.
It is known as the most dangerous version of SARS-Covid-2, and WHO named it B.1.1.529. WHO also stated that it would take a few weeks to understand this new variant of covid, and also the experts have to decide about the effectiveness of the vaccine created for covid-19.
According to the health officials of the United Kingdom declared that the available vaccines are almost less working against omicron.
Another noticeable point that can't be ignored is that only 24% of the population is vaccinated in South Africa, increasing the risk of spreading this contagious virus.
In This Article
Omicron Variant of Concern
Including rapid capability of mutation, newly found omicron B.1.1.529 has a fierce profile. The Beta variant was also identified in South Africa, and now this extremely contagious variant has shocked and worried the whole medical staff of different countries.
The experts said that the omicron variant affects the immune response in the body, and fighting with this variant would be a great threat and challenge.
Figuring out more about the data and maybe help to decide about the further steps whether already discovered vaccines will evade the symptoms or not. The variant has already affected the neighbouring countries.
Signs and Symptoms of Omicron Variant Virus
Let's check out the newly introduced South African variant symptoms:
The most Common Signs include
Less Common Signs include
Skin discolouration and rashes
Irritation and redness in the eyes
Serious signs include
Confusion or lack of mobility
People with mild omicron variant symptoms must stay at home and follow the guidelines, and within a few days, they can deal with their symptoms.
It takes 4-5 days to show the signs after being infected and lasts for 14 days.
People with serious omicron symptoms immediately seek medical help.
One may have mild to moderate signs depending on the person-to-person. In the case of a severe medical condition, you must visit the nearby hospital and ask for a proper diagnosis to determine the condition.
Risks Associated with the Omicron variant Virus
According to NGS-SA, the newly found variant has a rapid mutation associated with a higher risk of transmissibility from one to another. It directly evades the immune system that increases the worries and concerns due to omicron.
The mutation found in alpha, gamma, and lambda has connected with the omicron variant, too, with an increased risk of infection. The helping sources, including therapies, tests, and vaccines, appeared less useful to eliminate the virus symptoms.
Some of the mutations noticed in concern of omicron variant symptoms are rarely identified before. More data and more examination have been needed to declare and elaborate properly about the variant.
The NICD or the National Institute for Communicable Diseases has stated in South Africa that no unusual signs have been noticed.
Omicron Home Remedies
Boosting Your immune system against omicron virus can reduce the risk of infection.
1. Include Turmeric and Garlic in your Diet
Turmeric contains a compound called curcumin, which helps strengthen the immune system. Garlic has anti-inflammatory and antiviral qualities that boost the body's defenses.
2. Improve your Diet
The food you consume has a significant impact on your overall health and immunity. We should Consume vegetables and fruits high in beta carotene, ascorbic acid, and other essential vitamins regularly.
Certain foods, such as mushrooms, tomato, bell pepper, and green vegetables like broccoli and spinach, can help the body build resistance to infections.
3. Get Enough Sleep
Sleeping for 7-8 hours is the most effective strategy to make your body develop immunity; less sleep will leave you tired and impair your mental activity. Sleep deprivation will impair other physical functions that directly affect your immunity.
4. Keep yourself Hydrated
Stay hydrated by drinking 8-10 glasses of water per day. Hydration aids in removing toxins from the body and reduces the risk of the flu. To fight the heat, citrus fruit drinks and coconut water are other good alternatives.
5. Do Exercise regularly
Remember to exercise regularly; even light activity will help your body release toxins. Depending on your stamina, 30 to 45 minutes of exercise is recommended.
6. Relax your mind and Body
Stress releases the hormone cortisol, which hampers your response to your immediate surroundings and leaves your body vulnerable to infections, leaving you feeling nervous all of the time. Meditation is the most effective approach to relieve stress.
Omicron virus How to Prevent
As the vaccine ratio is quite low in South Africa, the experts stress over vaccines that are available and may reduce the life threat. However, the PCR detects the already appeared versions of covid variants, and the laboratories tests are still under-examination in South Africa.
Every person must follow these preventive methods:
Ask for a vaccine if you haven't gotten this as soon as possible.
Maintain social distance and keep 1 meter of distance if you are at public places.
Always wear a fit mask and avoid losing masks.
Try to avoid closed or crowded areas only visit in the case of emergency.
Wash your hands with soap, use alcohol-based sanitiser, and rarely make physical contact while meeting people like hand-shaking or embracing.
Always cover your mouth and nose area with a cloth while coughing and sneezing, and use a sanitiser.
If you don't feel well or experiencing any symptoms, call a health care expert.
Dos and Don't
Avoid visiting public places if not necessary, and whenever you come from outside, wash your hands properly and sanitize the places wherever you touch.
If you are suffering from a cold or cough, try to stay in a room and quarantine yourself until you feel better.
Do regular exercise and breathing practice to boost the immune system with a strong respiratory system.
Avoid eating food from outside and also avoid junk food.
Add more green veggies and fruits to your diet.
Wash well the vegetables as the virus can be anywhere and can spread instantly.
Drink plenty of water, and if you notice any of the symptoms, take more rest.
Frequently Asked Question & Answers-
Q. What is omicron virus?
Ans- WHO (world health organization) has announced a new variant of covid-19 known as omicron found in South Africa, and scientists are also calling it 'variant of concern'.
Q. Is omicron more Dangerous?
Ans. Omicron infections may be "less severe," but they are still deadly, according to preliminary studies from WHO. Illness from omicron infection is usually moderate. However, it has the potential to cause significant sickness. People over the age of 50 and those with underlying medical conditions such as cardiovascular disease, diabetes, chronic respiratory disease, and cancer are at a higher risk of developing a severe illness.
Q. is omicron dangerous than covid 19?
Ans– Preliminary evidence suggests omicron infections may be "less severe than covid 19
Q. is omicron vaccine available?
Ans- Yes omicron vaccine is availabe. A three-dose course of AstraZeneca's COVID-19 vaccine is effective against the Omicron coronavirus variant.
Q. is omicron more deadly than delta?
Ans- Omicron infections are less severe than Delta infections, according to recent research.
In Closing
The pandemic has affected the whole world, and new variants are a major concern, especially for experts who are still battling to rediscover the vaccine.
Only and only awareness and social distance can evade the jeopardy. Yet, in India, there is no omicron case has been found. Some of the countries have restricted tourism.
The virus spreads via small particles, even if you are sitting nearby the infected person. The rapidly increasing mutation is a major issue that will affect medical scientists.
We have still lack knowledge of these variants, and day by day, they dominate the previous one with higher risk. We hope you'll understand the severity of the issue and follow all the guidelines provided by WHO and CDC.
Read Next
References