Health & Wellness
Preventing Elder Abuse: Choose the Right Chicago Illinois Nursing Home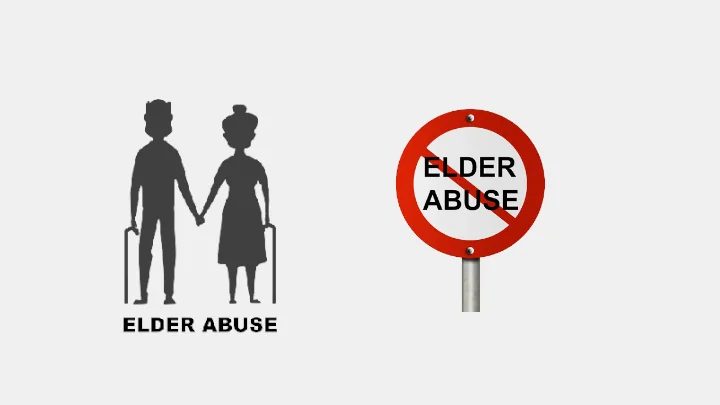 Most of us will do anything to keep our loved ones happy, healthy, and safe. Whether that's choosing a preschool or a nursing home, we all know that the quality of a facility will make a vast difference in how our relatives are treated, which is why it's so essential that we choose the right place for our parents, grandparents, or other relatives to spend their twilight years.
However, it can be difficult to decide on the right facility, especially because nursing home abuse is so tragically widespread in Chicagoland and America. Even then, it's possible that a staffing change or sale of the facility can lead to falling standards and potential harm.
How can you find a place to be assured of your beloved senior citizen's safety? Today, we'll discuss ways to identify a good nursing home, monitor a facility for potential abuse, and where to seek help should you suspect harm to your loved one.
A Great Nursing Home has Most or all of these Factors
To help you decide on a nursing home, let's look at an ideal one that will take excellent care of your loved one for their entire residency. While it's unlikely that any facility will exactly match this ideal, you should consider these components when shopping for the right home.
The nursing home should be licensed and voluntarily participate in accreditation groups, such as The Joint Commission and the Community Health Accreditation Program; these provide oversight and guidance to nursing homes, ensuring they are following proper procedures.
It should have plenty of well-trained staff, as this can prevent serious issues like falls or neglect, and there should be low turnover in staff. Those working in the facility should be respectful, kind, and empathetic toward residents: they should seem genuinely interested in the lives of those under their care. 
Regarding the facility, every nursing home should be clean and well-maintained; it should have guard rails, emergency call bells, and adaptive equipment for those who need it.
Recreational areas should be stocked with books, games, and other activities for the residents to enjoy their time there. Each resident should be given personalized attention and care for their needs, and this should be reflected in the diversity of activities and treatments available for everyone.
Lastly, a great nursing home will work to involve the residents' families in all decisions. You should be encouraged to visit regularly and never made to feel that you are "too invested" or "too nosey" about your loved one's care.
Remember that Good Nursing Homes can become Nightmares Over time, So stay Vigilant
It's entirely possible that your first impression of your loved one's nursing home was amazing and that you believed this was a paradise; it matched all these requirements and maybe even went beyond them.
However, this doesn't necessarily mean that it will stay that way forever: even the loss of one or two staff members can make an enormous difference in the quality of care in a nursing home.
Many facilities are also bought up by large conglomerates that will reduce staffing for efficiency's sake, and this can severely impact how happy and healthy your relative is in this nursing home.
As such, you must stay involved in your loved one's care throughout their time in the facility. Pay close attention to how the facility changes and how the residents feel about this; does everyone seem tense and unhappy, and is there a noticeable drop in care?
Be sure to ask your loved one about their experiences there and encourage them to let you know if they have concerns about their treatment.
Should you recognize signs of diminished quality, note what you notice and what your relative says about their experience. These observations can come in handy should you feel it necessary to intervene, either by reporting your concerns to a licensing agency or speaking to a nursing home abuse lawyer in Chicago about potential abuse.
If possible, take pictures and videos of the inside of the facility so that you can note any changes; for example, if you see that broken equipment is not being replaced or that things aren't as clean as they used to be, having old images to compare these to can be incredibly helpful.
It's not easy to advocate for an Elderly loved one, but it's Essential for their Quality of Life
This is a lot to consider, and it may seem impossible to place all these factors together to not only choose the right nursing home but to monitor the facility for any potential abuse – and it is.
However, this is your family member: a parent who raised you, a grandparent who loved you, an aunt or uncle who was always there for you as you grew. They deserve your love and attention, especially in this very vulnerable time of their life. 
Throughout their time in a nursing home, remember the ideal facility and compare it closely to what you see in front of you, aware that you have options to get justice for loved ones should you note serious issues. You owe it to them to ensure they are happy and healthy in the care of those who are meant to protect them in their twilight years.