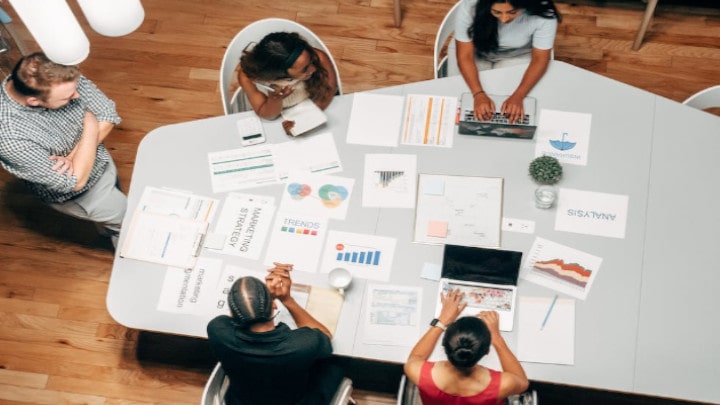 The healthcare industry is growing rapidly. With so many healthcare businesses available, patients have more options for getting their needed help. As a result, without healthcare marketing, you might struggle to reach patients who want what you can serve.
But what is healthcare marketing? It is a process of strategic communication and outreach. Healthcare marketing is a way to make patients aware of your business and generate more leads, conversions, and sales.
Not just that, marketing your healthcare business lets you keep patients engaged with personalized and relevant outreach through their journeys. It allows you to improve your online reputation and connect with various patients through different channels.
However, a generic approach to marketing your healthcare business can get you started in the industry but won't keep you going. You need something more than a one-size-fits-all plan to attract your target audience. So, how can you market your healthcare business? Here's what you need to know.
1. Build a strong brand
You may feel convinced your expertise sets you apart from other healthcare businesses. However, let's face it; to a patient, one white coat just looks like the other. Consumers are particularly reluctant to purchase a product or service from a business they don't trust, making Branding in Healthcare industry crucial.
Building a reliable brand helps in building customer recognition. Moreover, having a well-known brand in the healthcare sector improves your credibility with customers, helping you build loyal customers.
So, how can you build a solid and reliable brand for your healthcare business? Start by deciding what your business is all about. Consider what's different about your healthcare business. Is it the way you offer services to your consumers? Your spa-like environment? Your family-friendly office?
After this, design marketing campaigns to make consumers aware of your business and activate your brand. For instance, you can promote quality achievements and awards to build a trusting brand reputation.
2. Create a responsive website
An effective website design can be of enormous help to your target audience. Having a website for your healthcare business means consumers can find you anywhere and anytime online. This means they can get all the crucial information even after business hours, helping you serve existing patients and attract new ones.
Not just that, creating a well-designed website allows you to gain valuable patient insights. It will enable you to distinguish who your usual information seekers are and how they can find you. Additionally, it lets you know what visitors are like and changes your healthcare business to maximize its reach.
Unsure how to create a user-friendly website? Take a look at these tips:
Easy navigation: limit your top-level navigation bar to six clearly labeled taps. Alongside, provide a way to get back to the main page no matter where your visitors land.
Make your website mobile responsive: from reading a blog to scrolling through social media to visiting a website- your target audience is nearly doing it all on their smartphones. As a result, mobile responsiveness is essential for a website.
Consider the speed: ensure your healthcare business's sites run smoothly by optimizing images and videos for faster downloads, keeping the software updated, and using a site host to manage your bandwidth requirements.
3. Use video marketing
Using videos is crucial for your healthcare marketing strategies because it's memorable, snack-sized, and detectable. Videos are perfect for your audience who demand short and engaging pieces.
But that's not all! Video marketing allows you to boost your site's ranking on SERPs. You can use video marketing to teach complicated concepts, inspire marketing-specific actions like trials, and share stories about your target audience.
Here are some ideas that will help market your products and services:
Make videos on your medical care providers: such videos can familiarize your target audience with your healthcare team. These videos can offer information about your team's experience, qualifications, and specializations.
Medical procedure videos: such videos can consist of educational information about various procedures your healthcare business offers. These videos can be helpful for patients, particularly those who prevent seeking medical care due to fear or uncertainties.
4. Set up digital signage
Usually, marketing tactics for healthcare businesses only concentrate on online channels. However, when this occurs, a lot of opportunities are missed. So, how can you ensure your business doesn't miss any opportunities? Consider setting up digital signage.
But what is meant by digital signage? Imagine having a TV channel that only your target audience could see. When they decide to watch the channel, all other interruptions are eliminated. There are no laptops to open, no mobile phones to look at, and no friends to chat with.
Some of the practical ways to use digital signage for your healthcare business include:
The ability to create digital noticeboards with crucial information, emergency notices, and wait times.
Give travel information, live news, work clocks, and other content helpful to your patients.
Image galleries about your team, helping your target audience to introduce themselves to nurses and doctors, enabling them to feel more connected to your business.
4. Leverage social media
Imagine spending 6 hours a week to boost your healthcare business's recognition, sales, and traffic with little to no expense! Around 92% of businesses stated that social media created immense exposure for their venture.
Marketing your healthcare business through social media increases your visibility and provides your business with more opportunities for conversion. Every image, blog, or video can lead people to your business's site and boost traffic.
Without using social media for your healthcare business, your traffic might be restricted to your existing patients. As a result, you'll face a lot of trouble reaching anyone beyond your loyal customers, making it vital to use social media for marketing your business.
So, what are the different types of social media marketing? A few of these include:
Media sharing: you can share various media types on media-sharing websites like image sharing.
Social networks: A form of social media platforms like Twitter and Instagram.
Microblogging: it allows you to share short messages with a bunch of people online to increase interaction.
Conclusion
Marketing your healthcare business might seem like a challenging task. But remember, it doesn't have to be that way! You can promote your healthcare business by creating a user-friendly website. Social media platforms can also help you market your business, allowing you to attract new customers.