Home Remedies
Breakthrough Science: How Neural Implants Are Improving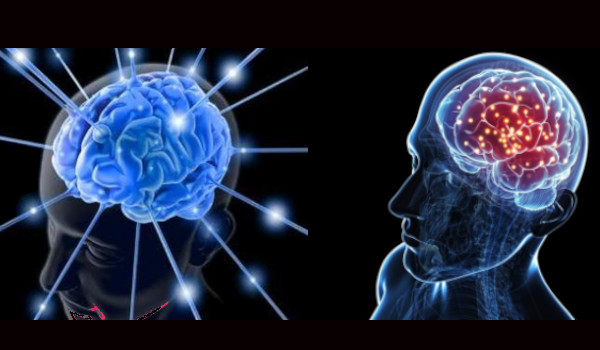 Neural Implants: Neural implants have been the subject of research since the 1970s. Recent advances in neuroscience research and neural implant technology have successfully transformed the field into a scientific reality. Pitt researcher Xinyan Tracy Cui has opened a new range of possibilities for neural implants and their interactions with robotic devices.
Microelectrode Arrays and Neuroscience Research:
Dr. Xinyan Tracy Cui, a bioengineering professor at the University of Pittsburgh and director of the Neural Tissue/Electrode Interface and Neural Tissue Engineering Lab, studies how human brain tissue and implanted neural devices interact with each other.
The primary way to obtain and deliver neural signals is by using a microelectrode array, a biomaterial implantable within the human brain.
Once implanted, a microelectrode array may be used to deliver signals to the brain and provide a means to interact with a brain-computer interface. Microelectrode arrays have furthered brain-computer interface research to the point where humans can now operate robotic devices with the use of the mind alone.
Currently, brain-computer interface technologies have great potential in military and industrial fields. They can also be used therapeutically to ease the effects of neurological diseases like Parkinson's, epilepsy, and depression.
National Institutes of Health BRAIN Initiative Award:
One of the limitations of microelectrode arrays lies within the interactions between the electrodes and organic tissue. When an implant resides within the brain for long periods of time, brain tissue can become inflamed due to the presence of a foreign object. Dr. Cui and the NTE Lab have developed a microelectrode array coating designed to eliminate inflammation.

This thin coating is constructed of biological proteins designed to mimic surrounding brain tissue, mitigating the inflammatory response and allowing the microelectrode array to remain implanted for longer periods of time.
As scientists continue to develop longer-lasting, better transmitting microelectrode arrays, Dr. Cui's coating will allow continued high-quality, high-yield recordings. For her work, Dr. Cui received a $2,370,218 award from the National Institutes of Health BRAIN Initiative.
Looking Forward:
With further research, Dr. Cui is working to address the fragile nature and increase the protein stability of her protein's coating. Since its development, manufacturers and commercial entities have expressed interest in the neural adhesion molecules that it's made from.
These molecules allow neuron communication but prohibit the attachment of inflammatory cells. However, the associated proteins are relatively fragile and can be damaged during shipping and storage.

The award from the BRAIN Initiative will allow further research that will help overcome these protein stability issues. Proper protocols for assembly, shipping, storage, and implantation will be the focus of this research. In the future, Dr. Cui plans to work with collaborators to test the implants in animal subjects, as well as with manufacturers to aid in building proper shipping procedures.
About Dr. Cui:
Xinyan Tracy Cui, PhD, is Director of the Neural Tissue/Electrode Interface and Neural Tissue Engineering Lab at the University of Pittsburgh, as well as the William Kepler Whiteford Professor of Bioengineering.
After receiving her BS in Chemical Engineering and Polymer Physics and her MS in Biophysics at Beijing's Tsinghua University, Dr. Cui earned her PhD in Macromolecular Science and Engineering at the University of Michigan, Ann Arbor. Currently, Dr. Cui focuses on neural electrode-tissue interface, neural tissue engineering, biosensors, and CNS drug delivery.
Sources:
https://www.eurekalert.org/pub_releases/2019-10/uop-ini101019.php
https://www.engineering.pitt.edu/CUI/