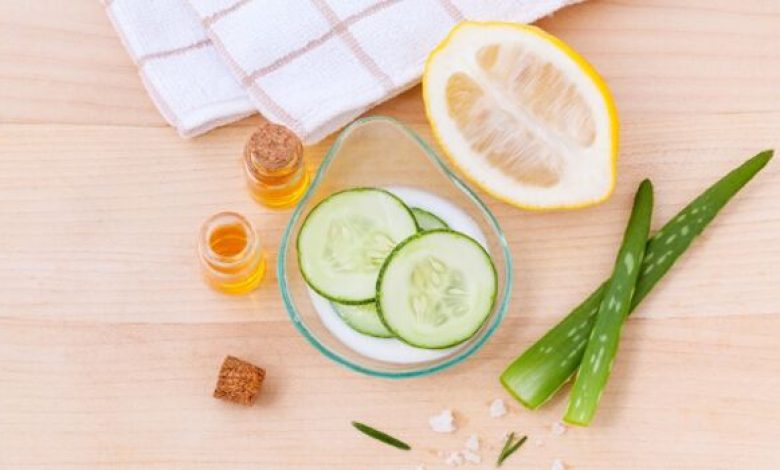 Beauty Treatments You Can Do Yourself At Home: Everyone loves a spa day. Whether it's time away from the kids or a break from the daily grind, there's no doubt taking a day out purely for pampering is a luxury.
But for most of us, spa days are just that, a luxury. Between the facials and the full-body wraps, a day's treatments cost a pretty penny — that is, if you can find an entire day to spare in your schedule.
Meanwhile, try these at-home tips that easily slide into your routine and keep you looking fresh for a fraction of the cost.
1. Natural Hair Treatments:
You don't have to spend salon dollars to get that perfect bounce and shine. Chances are your pantry is hiding the ideal ingredient to perfect your hair:
Apple cider vinegar:
Experts recommend a rinse after washing to seal the cuticle. No vinegar to hand? Try the old wives' tale that actually works — beer! This unlikely beauty bargain will bring essential proteins to your strands to fortify damaged locks.
2. Give Yourself a Helping Hand:
Age often shows in your hands, especially if you work with them. The daily rigors of washing — kids, dishes, pets, you name it — quickly dry out skin, making it more susceptible to cracking.
Be sure to wear heavy-duty gloves any time you wash dishes, and follow the golden rule: Moisturize, moisturize, moisturize.
Apply lotion morning, noon and night, and especially after washing (and drying) your hands. Raid that kitchen again; coconut oil is a boon for dry skin and will not only smooth things out, but leave you smelling delicious too.
3. Check Your Home's Humidity:
This helps you avoid stripping extra moisture from your skin (and sinuses) and undoing all the hard work of your beauty products.
Most people don't realize the impact the air in your house can have, on many things — from the comfort of your sinuses (ever had a random winter nosebleed?) and the spread of allergies to the dryness of your skin. A top tip from beauty experts is to keep things humid; around 40 percent usually feels most comfortable.
You'll want to make sure your home ventilation system is happy and working as it should. A quick service of your HVAC could be the most helpful of all beauty tips.
4. Don't Forget Your Feet:
Our feet do all the legwork (pun intended), so show them some love by working a couple extra steps into your routine. A simple, handheld scrubber works wonders in the shower to dust off excess dead skin.
When used regularly, it will save you time and pain the next time you do treat yourself to a pedicure. And say sweet dreams to your toes: apply a little deep moisturizer right as you hop into bed at night, for super-soft tootsies come morning.
Everyone has their own tricks and favorite methods for home beauty care; these are just a few more you can add to your list. With these tips, you can bring the spa home and make your beauty regime shine, just like you.