Skin Care
How to Keep Skin Glowing Using Vitamin C?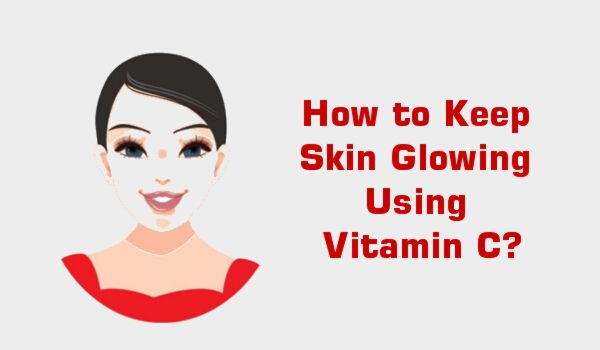 If you've already invested in products to keep your skin young-looking and glowing, you are probably aware of the fact that most of these use vitamin C for its several benefits – from its ability to treat dark spots, prevent scar, and even rejuvenate the skin.
What are the Benefits of Vitamin C?
Using beauty products that are rich in vitamin C has quite a number of benefits. According to Derm Review, here are some of the benefits worth taken note of:

1.Vitamin C, which is also known as ascorbic acid, can increase the production of collagen since it is a main component in its production. Collagen is needed to fight wrinkles, maintain a good skin tone and radiant skin.
2. Many natural based dark spot healing creams are infused with vitamin C because it's known for helping fade skin discoloration.
3. It is also a good antioxidant and as mentioned, helps in healing and improvement of wounds caused by free radicals and frequent exposure to sun.
4. It can also lessen the redness of the face and prevent signs of aging.
How to use Vitamin C to keep your Skin Glowing?
Vitamin C is often incorporated with beauty products nowadays. It can be in the form of moisturizer, serums, and even facial masks. Make sure to look for products enriched with Vitamin C. Always check the label to know the product that suits your daily needs.

1. Apply a moisturizer to keep your skin hydrated and healthier even if you're under the heat of the sun.
2. When you get home, you can use a toner that is rich in vitamin C because its acid component has exfoliating factor that can aid in cleaning your face deeply while leaving it smooth and healthy-looking.
3. At night, you may apply a vitamin C serum or face mask of at least 10% L-ascorbic acid concentration. Adding this to your nighttime routine will help repair skin cells while you sleep.
4. Aside from applying topical products, you may consume citrus fruits such as strawberries, oranges, mango, tangerine, papaya, melon, grapes. You may also add antioxidant-rich foods to your diet like spinach, kale, beets, and beans.
What are the Products that have Vitamin C?
Because of the benefits found in ascorbic acid, it is often added as a key ingredient in many beauty products. Dermatologists often recommend few products for brightening and repair:

Vitamin C Booster – This can be mixed with a serum or applied directly to the skin. It helps recharge and brighten up complexion overnight.
Advanced Dermatology Vitamin C, E, B & Ferulic Serum – packed with multiple gold-standard ingredients, this serum helps you achieve a brighter and tighter skin. It also helps block free radicals because it also contains Vitamin E.
Obagi Professional-C Serum – This serum gives you a glowing look and works best for oily skin. You can apply 5-7 drops to the face and neck until it is fully absorbed.
These are just some of the ways on how vitamin C could help in maintaining a glowing and healthy skin. It's important to follow a skincare routine and apply other necessary antioxidant-rich products to boost its effectiveness.