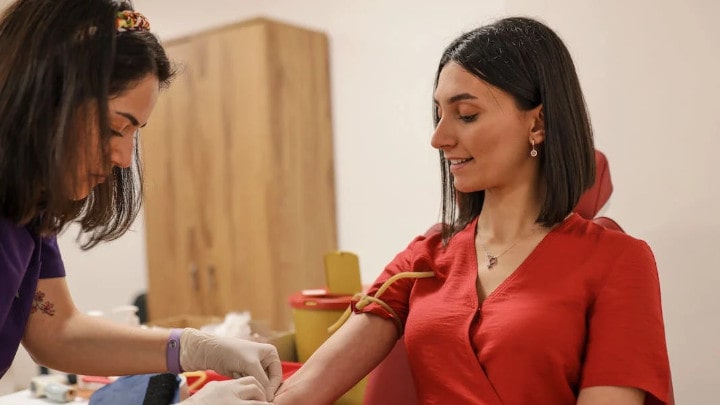 A good nursing program to get your degree is essential for any new nurse starting out in their career. But with so many different programs available, it can be hard to know which one will suit your needs best. Figuring out which program is right for you takes research and careful consideration of your own goals, interests, and circumstances.
In this blog post, let's take a look at some important factors to consider when choosing a nursing program that will give the results you need!
How to Choose the Right Nursing Program for You
Here we have mention the list to choose the right nursing program-
1. Curriculum and teaching style
When deciding on a nursing program, it's important to consider the curriculum and teaching style offered.
Depending on what areas of healthcare you are interested in learning about and specializing in, you'll want to make sure that your chosen program provides courses related to those topics.
Additionally, where some people prefer a more traditional teaching method with lectures and quizzes, others may thrive better in an interactive environment that focuses more on hands-on activities and problem-solving.
No matter what type of learner you are, try to research how each program makes its lessons engaging and accessible so that you can make an informed decision.
2. Length of Program
When choosing a nursing program, the length of the program is definitely something to take into consideration. Most Bachelor of Science in Nursing (BSN) programs typically require two to four years to complete. Of course, this can vary depending on the particular university and whether it is online or in person.
For those who want to pursue a Master of Science in Nursing (MSN), it may take anywhere between two and five years to complete depending on your specialization.
If you are looking for an advanced degree, such as MSN in nursing education, be sure to find out what options you have available and determine if attending classes part-time or full-time would help you reach your goals faster.
Ultimately, it comes down to making sure you are up for the challenge and committing yourself to complete such a lengthy program.
3. Location
Location is an important factor to consider when selecting a nursing program. If an institute is too far away, commuting may not be feasible or budget-friendly.
Also, relocation may not always be an option. Keep in mind location can also influence the quality of the educational experience; schools located in urban areas typically support students with greater access to internships and job opportunities once they complete their degree requirements.
Many students appreciate the convenience and potential network opportunities associated with local programs. While location certainly plays an influential role, it's important to recognize that the interpersonal connections you make and the technical skills you acquire will ultimately yield success in your career as a nurse. Therefore, research all your options – both near and far – thoroughly before committing to any one program.
4. Cost
Cost is an important factor to consider when enrolling in a nursing program. Depending on the type of program and school chosen, you may be subject to various fees that can drastically add up.
Researching tuition and other costs beforehand can help ensure you stay within your budget and get what you need out of the program.
Additionally, some schools offer housing or meal plans, so if a student chooses to attend an on-campus program, these should also be factored into their financial planning. In these cases, there are usually options for students to live off-campus to save money as well.
When making this important decision, the student should review their potential options carefully before signing up; weighing the cost against the benefit can help make it easier to pick the perfect nursing program.
5. Clinical Experience Opportunities
Choosing the right nursing program can ultimately determine your future success as a nurse, so it's important to look at all kinds of factors when making this big decision. One factor that should definitely be taken into consideration is the clinical experience opportunities available in any given program.
A good nursing program will prioritize giving students plenty of hands-on training that prepares them to enter the field with confidence.
Some programs even offer extra clinical hours outside of regular coursework, giving students an opportunity to gain extra experience and stand out in their field.
Clinical experience opportunities are essential for nurses and should be one aspect you take into account when selecting a nursing program.
6. Job placement rate after Graduation
Picking the right nursing program is one of the most important decisions you can make before starting a nursing career. It's essential to research the job placement or certification pass rate of each program you're considering, as this statistic can serve as a benchmark for measuring the quality of a program. Graduates of higher-quality programs often boast higher job placement rates, which can mean greater opportunities and better rates of pay.
On the other hand, programs with lower job placement rates may mean fewer opportunities after graduation, which could hurt both your professional development and wallet in the long run.
Therefore, when choosing a nursing program, it is critical to consider its job placement rate after graduation so that you are best equipped to have a successful start once you receive your degree.
7. Faculty Credentials and Experience
Choosing a nursing program should involve thorough research and consideration of the level of faculty credentials and experience each school has to offer.
It is important to verify that the nursing school you are interested in has professors with extensive qualifications, including clinical expertise, teaching credentials, and nurse practitioner licenses. The more impressive their credentials, the more likely it is that the learning material provided will be valid and up-to-date.
Furthermore, having experienced faculty members helping students through their studies can often make a real difference in providing guidance, support, and important advice on entering the nursing profession. Ultimately then, when selecting a nursing program, it might prove beneficial to review both the qualifications and knowledge of individual faculty members within your prospective schools.
8. Accreditation status
When it comes to selecting a nursing program, accreditation status should be an important consideration. Knowing the accreditation status of a school or program will help provide assurance that the institution meets professional standards for nurse education. This can have a lasting effect on your career prospects and provide confidence that you're choosing a quality educational experience.
Accredited nursing programs ensure graduates are eligible for recognition as "professional nurses" and gain access to networking, scholarship, and advancement opportunities.
Additionally, programs accredited by their respective board, including the Commission on Collegiate Nursing Education (CCNE) or the Accreditation Commission for Education in Nursing (ACEN), may be required for some job opportunities within healthcare organizations.
Researching a potential program's accreditation status proactively can save time and money when embarking on an educational journey toward pursuing a nursing degree.
9. Support Services Available
When faced with the decision of which nursing program to choose, it is important to consider the support services that are available. These services range from academic-based support, such as tutoring, to mental health counseling and nutritional advice.
It is essential to factor in these resources when selecting a program because being a nursing student can be demanding, and having access to these support services enhances the overall learning experience. Investing in yourself through the utilization of can help turn those difficult classes into opportunities for success.
Conclusion
Selecting the right nursing program is a big decision, and it's important to consider all the factors that can affect your educational experience. You should consider job placement rate, faculty credentials and experience, school size, accreditation status, and support services when selecting a nursing program.
All of these factors, along with your own goals and preferences, can help you make an informed decision that will ultimately set you up for success.