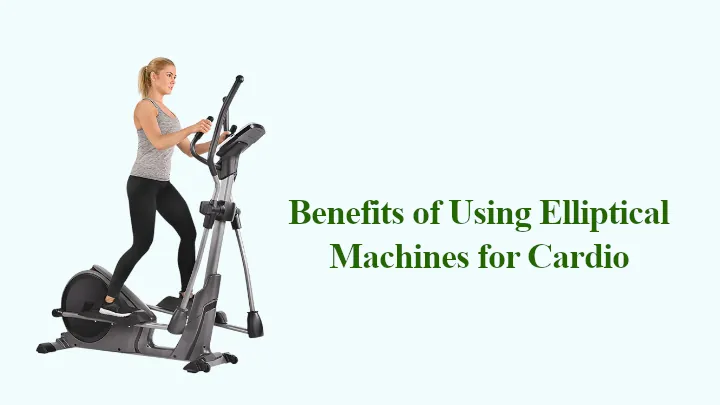 A great cardio workout is essential for reaching fitness goals and maintaining those results. One of the best ways to get an excellent cardio workout is with an elliptical machine. The elliptical machine is not only one of the most popular options for the home gym but also one of the most popular machines in public gyms.
It offers a low-impact calorie-scorching workout that helps sculpt and shape your body while improving your health and stamina.
Benefits of Using Elliptical Machines for Cardio
Here are six incredible benefits of using an elliptical machine for a great cardio workout.
1. Low Impact
An elliptical machine offers an effective yet low-impact workout. Running and other high-impact cardio exercises can give joints like knees, hips, and ankles a brutal beating. An elliptical machine allows you to get an effective workout without beating on your joints and sometimes even while nursing or recovering from minor injuries.
2. High-Calorie Burn
Working on an elliptical machine exercises multiple muscle groups at the same time to offer an effective cardio workout that burns a ton of calories.
Since both the upper and lower body muscles work in tandem, exercising on an elliptical machine can burn up to 400 calories per half hour.
3. Burns Fat
Interval training and pre-programmed exercise routines help ensure you burn the maximum number of calories per hour when working on an elliptical machine.
Everyone knows that calories burned equals fat burned. Working out on an elliptical machine can help maximize the fat-burning potential of your exercise routine.
4. Full Body Workout
An elliptical machine offers a full-body workout because it exercises upper and lower body muscle groups. It also engages a person's core muscles.
When you exercise on an elliptical machine with proper form, you'll use your arms, chest, and back while exercising leg muscles and your core. An elliptical machine offers a full-body workout with variable routines, speeds, and resistances.
5. Improves Balance and Equilibrium
An elliptical machine engages the core muscles to help improve balance and equilibrium. You also have the option to stand straight while working out without using your arms. This exercise is the best way to enhance equilibrium and balance as you strengthen your core muscles.
6. Customizable Options
Most elliptical machines offer multiple training options. Numerous pre-programmed routines are usually available to maximize calorie burn, interval training, cardio exercise, etcetera.
You also have the opportunity to do interval training while adjusting resistance and incline. An elliptical machine allows you to maximize the efficiency of your workout and reach your fitness goals.
Purchase Your Elliptical Machine Today
If you don't have an elliptical machine in your home gym, consider purchasing one today. It offers a low-impact full-body workout that incinerates calories and burns body fat.
There are so many benefits provided by working out on an elliptical machine; it can be difficult to name them all.
It is one of the most popular exercise machines at home and in the gym because it is so effective. Purchase your elliptical machine today and take your workout to the next level.